Tamiya TT-02R Chassis Kit 84409 / 47326
Take the TT-02 Racing!
This variant of the efficient 4WD TT-02 chassis includes a range of option parts, allowing you to compete at the front of the race! Aluminum rear uprights give 3-degree toe-in for more stable cornering, while an aluminum motor mount makes for greater rigidity and enhanced heat dissipation. A highly reliable drivetrain employs full ball bearings, aluminum propeller shaft and center cups, plus metal drive shafts and joint cups. Suspension is fitted with CVA oil dampers and black coil springs; they provide superior cushioning and improved traction. The kit also includes a TT-02 high speed gear set (68T).
TECHNICAL DATA:

Scale: 1:10
Wheelbase: 251mm or 257mm
Length: 376mm
Width: 182mm
Wheel diameter / width: 64mm / 24mm
Drive: 4WD

REQUIRED ACCESSORIES:

Body
Servo
Cruise control
Rechargeable battery
Motor (Type 540)
RC Equipment
Charger
SCOPE OF DELIVERY:

Bathtub-type Frame
Shaft-Driven 4WD
Front/Rear 4-Bevel Resin Differentials
3-Piece Steering Tie-Rod
4-Wheel Double Wishbone Suspension
Front/Rear CVA Oil Dampers
Includes 68T and 64T spur gears. Combine with separately-sold pinions for Gear Ratio from 9.82:1 to 5.74:1.
Electronic Speed Controller (ESC) is sold separately.
Aluminum Rear Uprights (3-Degree Toe-In)
Aluminum Motor Mount
TT-02 Aluminum Propeller Joints
TT-02 Aluminum Propeller Shaft
TT-02 Full Ball Bearing Set
Metal Drive Shafts, Wheel Axles and Gearbox Joints
3x18mm Aluminum Turnbuckle Shafts
4mm Aluminum Flange Lock Nuts (Blue)
5mm Aluminum Short Ball Connector Nuts (Blue)
5mm Aluminum Ball Connectors (Blue)
Medium-Narrow Racing Slick Tires
5mm Ball Connectors
CVA Oil Dampers & Springs
Hier geht es zum Beiblatt: LINK >
DETAILS
---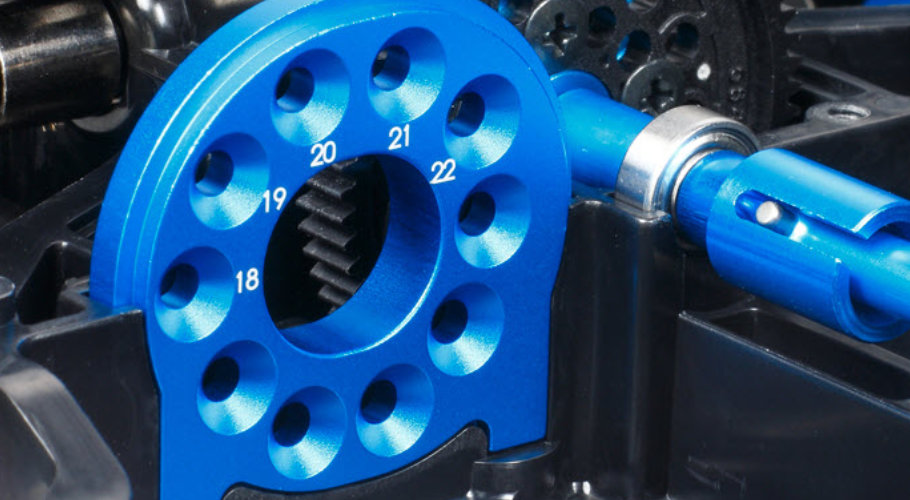 Chassis
The chassis features motor mount, propeller shaft and joints made from lightweight and tough aluminum.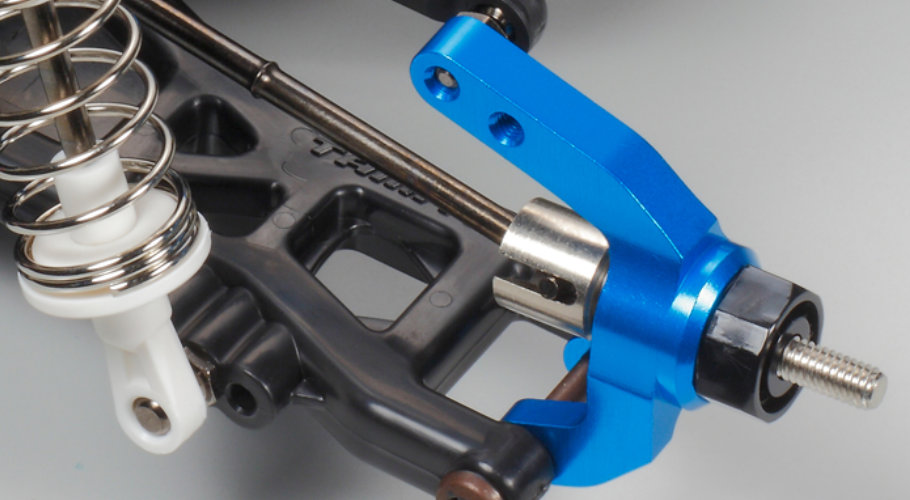 Rear and more
Aluminum rear uprights provide toe-in of 3 degrees. Gearbox joints and wheel axles are durable metal.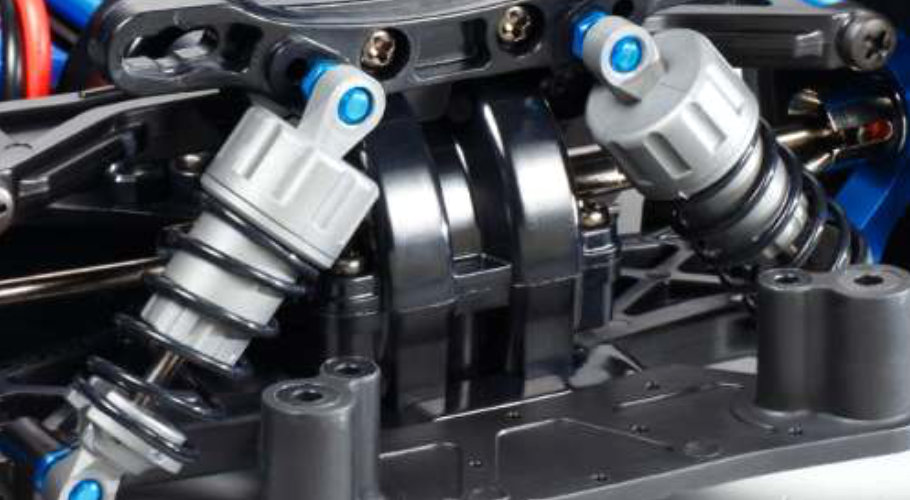 Oil dampers
The chassis is cushioned by high-performance CVA oil dampers paired with cool black color springs.
---
Customers have also bought the following items