RC-TRUCKS
A chassis, transmission, ladder frame and cab are among the basic pillars of a truck that not only brings you closer to the endless expanse of the road, but also grows any fleet to a very special degree.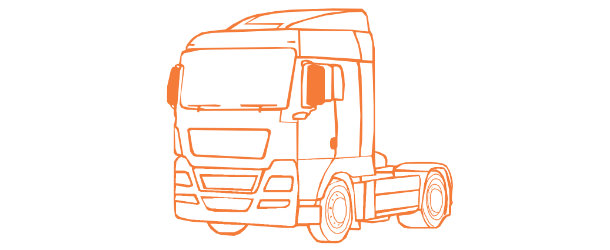 Our new products for the RC trucks
Our experts for truck accessories



RC Trucks
Wide open roads and just you and your truck!
They stand for freedom, power, endless space and size. It is therefore only a logical consequence that truck driving as a computer simulation or as a true-to-scale replica is becoming more and more popular. The RC trucks pick up exactly here and convey the authentic feeling of driving a truck yourself, even if you are not sitting directly behind the steering wheel.
The robust, large and powerful remote-controlled trucks make the heart of every trucker beat faster, no matter whether he sits in the cockpit himself professionally, his heart has been beating for RC cars for a long time or he is new to the field of remote control cars. There is a suitable model for everyone. For the experienced RC fan, the kits are just the thing. These types of tractors have to be assembled before they can be driven on the track for the first time. The RTR models, on the other hand, are already pre-assembled and can hit the road immediately. This makes them particularly suitable for truck modelling beginners.
Most truck models consist of a chassis, gearbox, ladder frame and driver's cab made of light and stable ABS plastic. Many cabs shine with their particularly high level of detail and can be moved. But the trucks only become really perfect with the right accessories. There are hardly any limits to your own ideas. From the driver figure to the trailer or the load (e.g. Euro pallets, nuclear waste barrel etc.) as well as the sound and light system, the truck fan gets everything he needs for even more authenticity and realism at Tamico.
The Tamiya RC trucks clearly stand out here in truck model building. They offer an excellent price-performance ratio, the highest attention to detail, durability and of course lots of fun. Tamiya trucks are therefore considered the benchmark par excellence in the scene, especially when it comes to detailing. As market leader in the field of static kits, Tamiya can of course show its full strength in RC model trucks. In our Tamico Bundles (Gold, Silver, Bronze) all parts are already included to bring the Tamiya trucks to life. Alternatively, everyone can put together their own individual set and recreate the best-known trucks from MAN, Mercedes-Benz, Scania, Freightliner, Knight Hauler, Globe Liner and Volvo.