Tamiya 47382 TT-02RR Chassis Kit
This R/C model assembly kit is a tuned variant of the TT-02 shaft-driven 4WD chassis, bristling with option parts: oil-filled gear differential units offer near infinite setup possibilities, adjustable front and rear upper arms allow alteration of camber, while the hard lower deck is molded in a stylish blue. Also in the kit are aluminum propeller shaft and rear upright components, high performance CVA oil dampers, 10-spoke wheels, medium narrow slick tires (with inner sponges) and full ball bearings.
TECHNICAL DETAILS

Scale: 1:10
Chassis: TT-02RR
Wheelbase: 251mm or 257mm
Length: 400mm
Width: 180mm
Wheel diameter / width: 64mm / 24mm

REQUIRED ACCESSORIES

Remote control with receiver
Speed controller
Engine
Steering servo
7.2V NiMH or 7.4V Lipo battery pack
Body
Charger
Color for optional body (TAMIYA PS Color Series for Polycarbonate - Lexan)
SCOPE OF DELIVERY

Aluminum Rear Uprights (3° Toe-In)
Aluminum Motor Mount
TT-02 Aluminum Propeller Joints
TT-02 Aluminum Propeller Shaft
TT-02 High-Speed Gear Set
TT-02 Full Ball Bearing Set
Metal Drive Shafts, Wheel Axles & Gearbox Joints
4mm Aluminum Flanged Lock Nuts (Blue)
5mm Aluminum Short Ball Connector Nuts (Blue)
5mm Aluminum Ball Connectors (Blue)
Medium-Narrow Racing Slick Tires
CVA Dampers & Springs
Oil-Filled Gear Differentials
Adjustable Upper Arms
Tire Width/Diameter: 24/64mm (Front & Rear)
Bathtub-type Frame
Shaft-Driven 4WD
Front/Rear Die-Cast 2-Bevel Oil-Filled Differentials
3-Piece Steering Tie-Rod
4-Wheel Double Wishbone Suspension
CVA Super Mini Oil Dampers
Gear Ratio = 6.55:1 or 6.16:1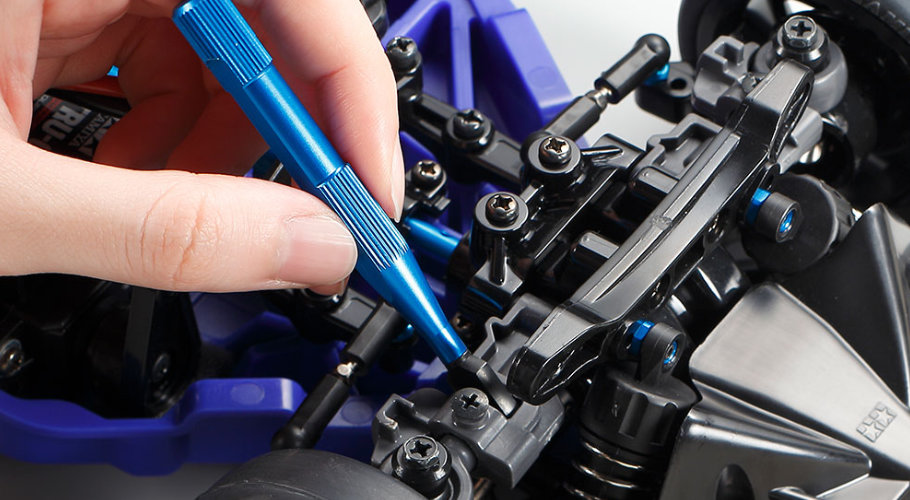 Camber
Adjustable upper arms allow setting of camber at values between 0 and 2 degrees.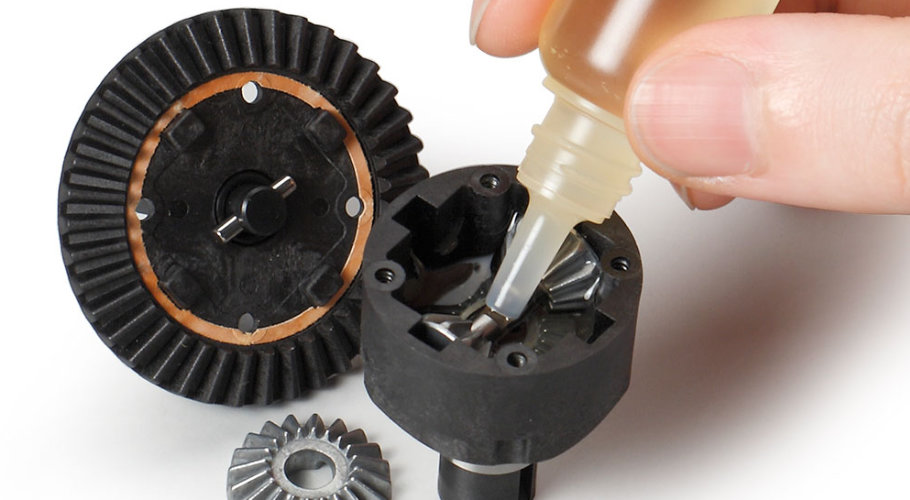 Gear differentials
Gear differentials can be filled with different oils for a range of setup options.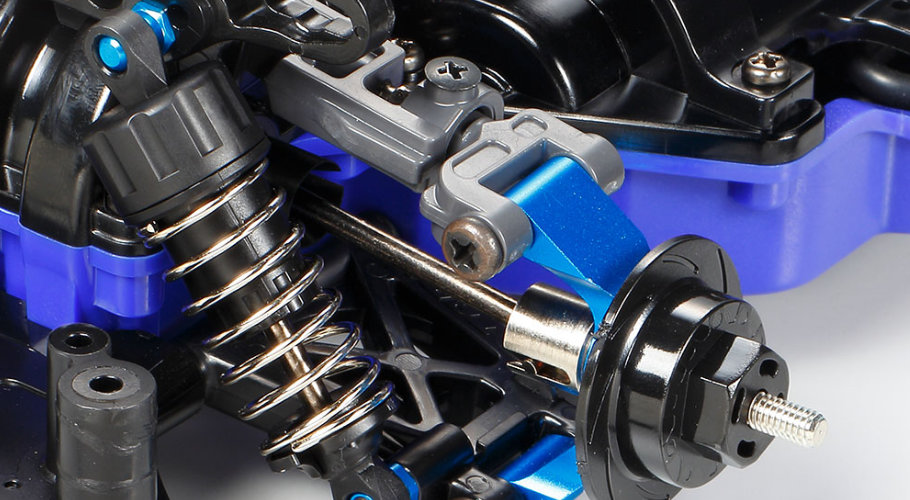 Metal parts
3-degree toe-in rear uprights are paired with metal drive shafts, etc. for durability.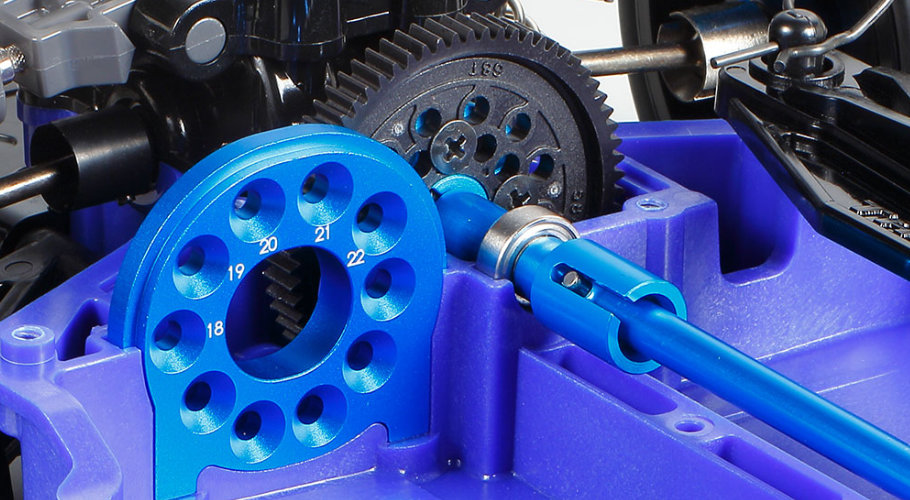 Drive
Precision aluminum motor mount, propeller shaft and more ensure efficient drive.
Customers have also bought the following items