The sensation is set to shock the world again!
ULTIMA becomes the 8th model in the Kyosho Vintage Series
The impact of the ULTIMA?s dominantTQ & 1-2-3 finish in the 2WD class at the 2nd Electric Off Road World Championship in England in 1987 was felt across the RC car scene. Now Kyosho?s famous ULTIMA turns back the clock with its return as the 8th model in the Kyosho Vintage Series!
First released in 1986, the 2WD ULTIMA channeled racing tech from the OPTIMA into an electric racing buggy whirlwind that swept across the world. Consistent with the Vintage Series, the 2019 ULTIMA version has evolved in design and build to satisfy performance standards for modern R/C racing circuits and power sources. For example, the monocoque frame is made from aircraft grade A60601T6 aluminum alloy and multi-pin block pattern rear tires deliver optimal performance on modern off-road tracks. Full ball bearing specs minimize drive loss and combine with high-durability sintered alloy metal gears, slipper clutch and motor guard to protect the drive system while crash-resistant resin rear wing is also included.
Relive the nostalgia of the ULTIMA?s glory with the 2019 version that has evolved into a modern-day racing machine that lets you drive like a world champion.
TECHNICAL DATA

Length: 370mm
Width: 244mm
Height: 106mm
Wheelbase: 260-263mm
Tread (F/R): 206mm / 208mm
Tire(F/R): 75f x 20mm / 82f x 36mm
Gear Ratio: 8.64:1
Weight: approx. 1,500g
Motor: 540 class size
SCOPE OF DELIVERY

Pre-assembled kit
Polycarbonate clear body
Decals
Chassis parts
Cross wrench
Shock wrench
Grease
REQUIRED ACCESSORIES

2ch 1 servo R/C system for cars
540 class motor
ESC compatible with motor used
Battery for chassis compatible with ESC used
Battery charger
Paint for polycarbonate body
Batteries for transmitter
DETAILS
---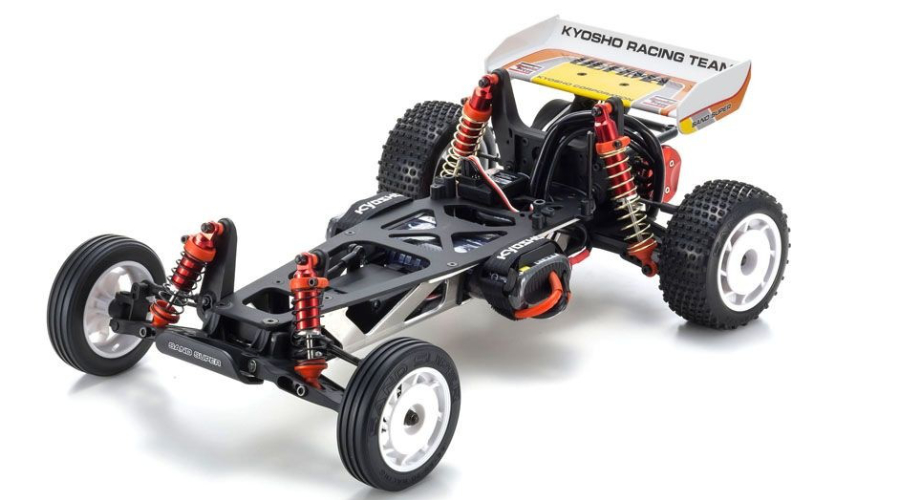 A monocoque frame made from tempered A6061T6 pressed clear anodized aluminum alloy used for aircraft manufacture combines with a glass reinforced resin upper deck to deliver light weight and durability for hard driving. The battery stay is compatible with all battery types and uses a hook & loop fastener (includes battery strap printed with KYOSHO logo) for easy battery mounting.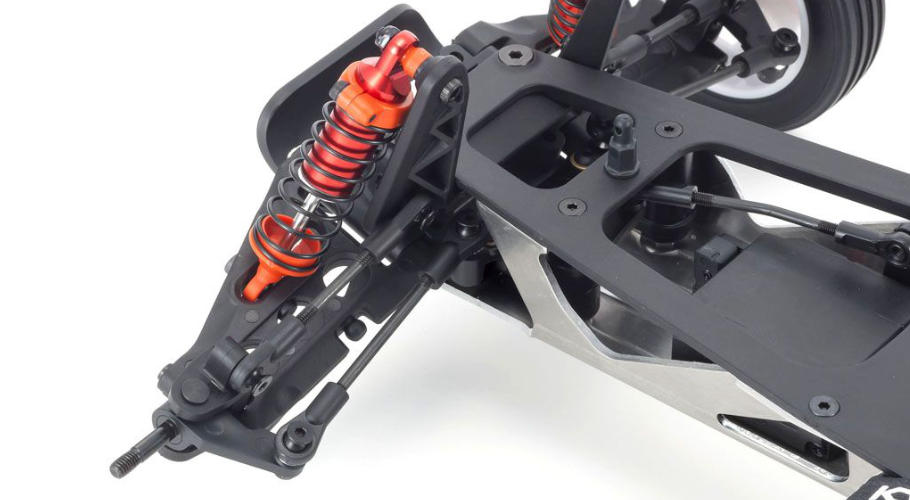 Front and rear double wishbone suspension adopts the proven OPTIMA design. Similar front-rear geometry ensures handling stability at all speed ranges. Impact-resistant nylon lower arm combines with metal rod upper arm to enable camber adjustment. Upgrade with optional titanium adjust rod 38mm (No.92413) for both front and rear.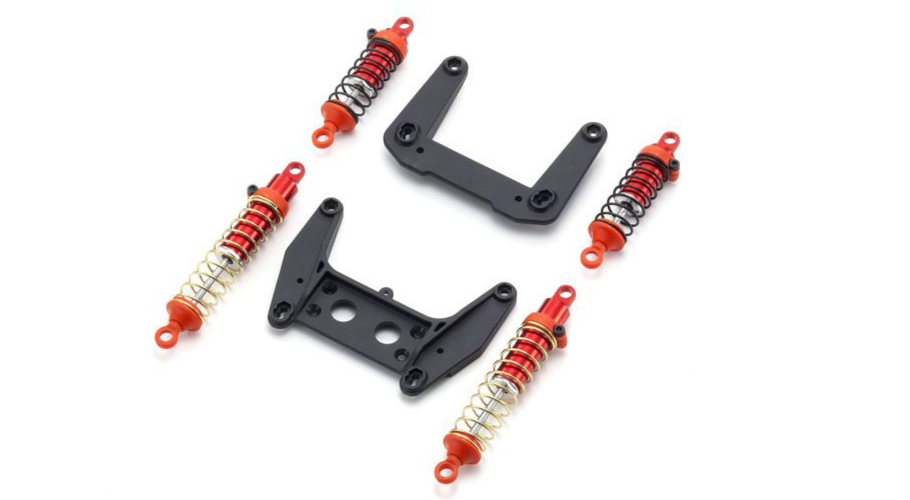 The same large capacity 12mm diameter oil shocks as the OPTIMA deliver superior running stability over uneven surfaces. Long type nylon resin molded shock tower enables tuning for modern RC racing circuits. Upgrade with optional gold shocks OTW128 (F) and OTW129 (R).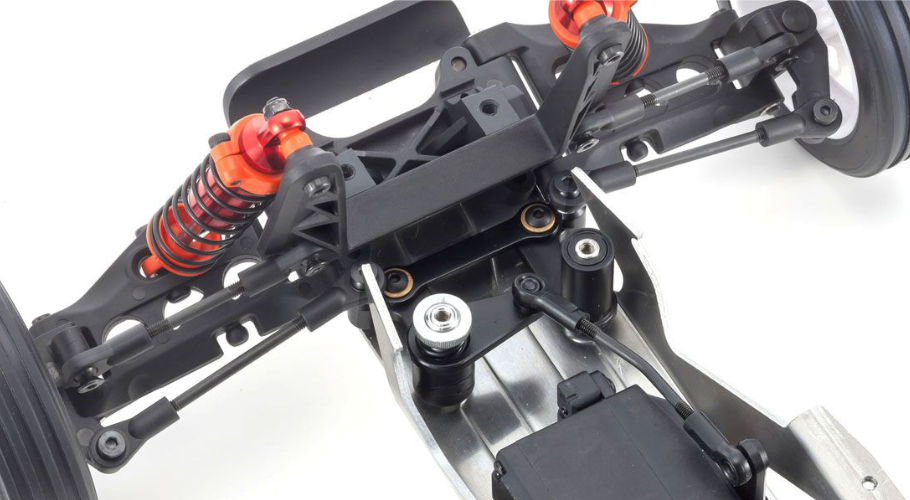 Optimized geometry with aluminum steering link and metal bushings in combination with the servo saver incorporating aluminum pipe and metal spring design used in current racing buggies, delivers stable and precise steering feel. Upgrade with optional ball bearings and titanium adjust rod 50mm (No.92416).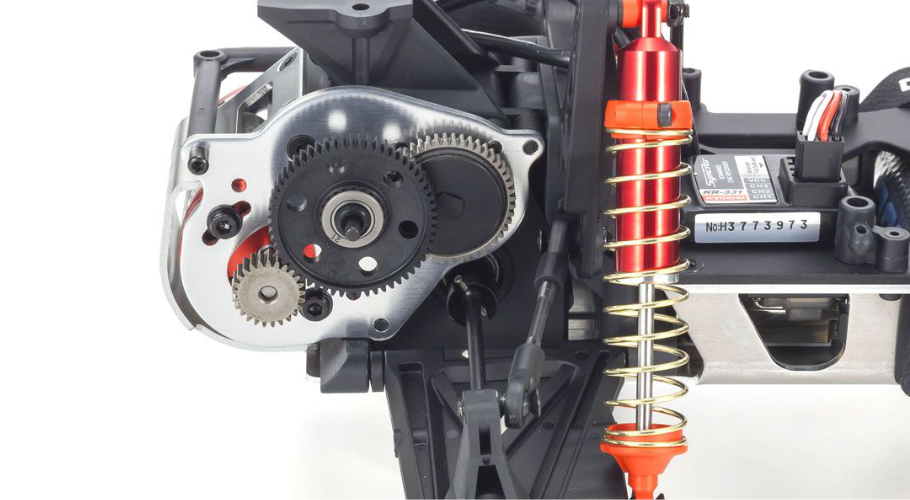 Gearbox is equipped with slipper clutch to protect the gearbox and drive system from sudden load changes such as jump landings. Easy to adjust and adaptable to various racing conditions. Upgrade with optional slipper pad (SCW021 HD) for compatibility with higher power and hard driving.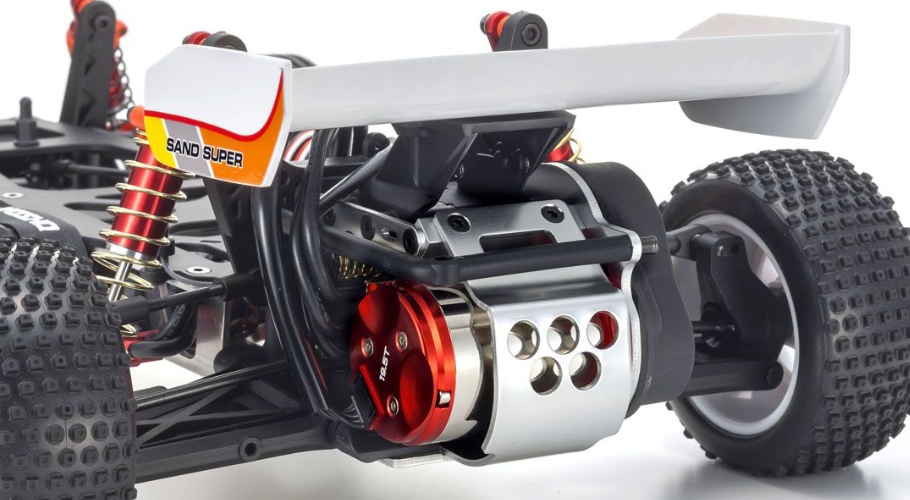 Included motor guard (was only available as optional upgrade on the original ULTIMA) is made from A6061T6 material and delivers increased durability. Resin wing mount provides choice of 2 height settings and angle can be set between 3 ° - 6 ° with shims. Previously made from polycarbonate, the resin wing delivers improved crash resistance. In addition to white, there are 5 color options to add extra style to your machine.

---
CAUTION: Not suitable for children under 14 years. To be used under the direct supervision of an adult'.