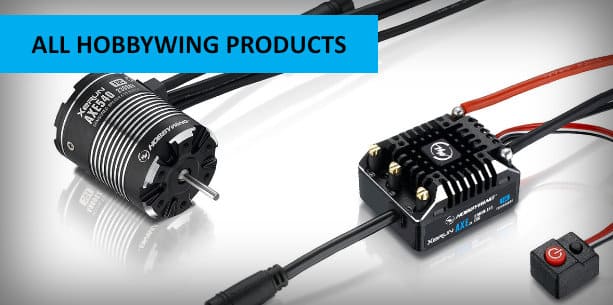 Top products from Hobbywing

YEAH RACING
HOBBYWING is established with a clear mission in mind.
"Help create memorable moments worldwide".
We are privately held and feel our main responsibilities are building quality RC products for customers, providing reliable service for dealers, and taking care of our employees. We recognize that not every decision is driven by the bottom line. We endeavor to constantly improve our operations in terms of sustainability, efficiency, and precision.
We are hobby enthusiasts who love both full size & R/C aircraft, boats, car & trucks ? anything that gets us out of our office for a little while. Our team has a broad range of interests, which helps us with one of the most exciting tasks we have: developing new products. Most of the crucial R/C devices have been around for decades, and the proven products are very hard to improve upon.
Our premium Radio controlled products include PLATINUM, FLYFUN, SKYWALKER, XROTOR, SEAKING, XERUN, EZRUN & QUICRUN Series. Each product is tested and checked by our engineers prior to ship. We look forward to serving you.