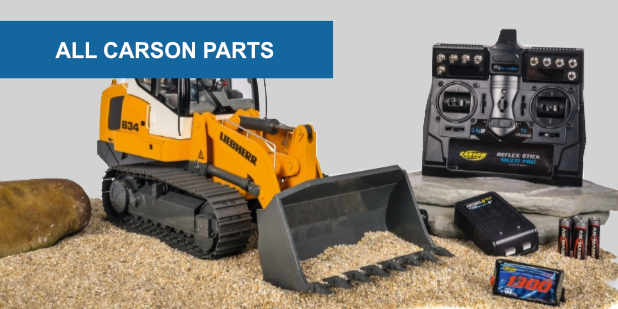 Bestseller of Carson
CARSON
Brand Philosophy
We make a difference!
Under this motto, CARSON is a one-stop shop for all things RC sport and RC models. With numerous complete models which are comprehensively equipped, beginners of all functional areas are addressed, and innovative, multi-functional high end models appeal to ambitious hobbyists. The main features are a top price-to-performance ratio, tested quality and perfect service.
History
CARSON-MODEL SPORT was officially registered as a trademark in 1994 and initially supplemented the TAMIYA assortment of accessories. Shortly after, their first own models were developed to form a comprehensive, full assortment of RC models. In 2015 CARSON extended its range for beginners with attractive and easy to use products of the newly created brand CARSON RC SPORT.