Arrma FELONY 6S BLX Street Bash 1/7 All-Road Muscle Orange
The 1/7 scale ARRMA FELONY 6S BLX Streetbash 4WD RTR brings Resto-Mod style to the BLX platform. Fast and tough, it can reach 80+ MPH speeds out of the box over on-road, dirt and oval tracks ? and includes telemetry-capable Spektrum Smart electronics.
Inspired by the muscle cars that shaped the American auto industry in the 1960s and 70s, the FELONY 6S BLX tops off a tough and powerful ARRMA brushless platform with stunning Resto-Mod style.
With its 4WD traction, you can run the FELONY 6S BLX on all roads, in all conditions ? over loose gravel, asphalt, smooth dirt and short grass, in the sun, rain and ice.
The 1/7 scale FELONY 6S BLX is available in two color schemes. Here we see the stealthy murdered-out black option with the multi-part gloss and matte effect body.
It is also available with a classis muscle car orange color scheme, again featuring a gloss and matte finished multi-part body. Which will you choose?
TECHNICAL DATA

Scale: 1/7
Max Speed Possible: 80+km/h / 128+km/h
Power Type: Brushless
Build Status: RTR
Build Configuration Options: mid motor
Drive type: 4wd
Vehicle type: Resto-Mod Muscle Car
Surface: All-Road
Length: 725 mm / 28.54
Wheelbase: 406 mm / 15.98
Ride Height: 15 mm / 0.59
Front width: 308 mm / 12.13"
Rear width: 328 mm / 12.91
Height: 192 mm/ 7.56
Number of differentials: 3
Weight (without battery): 5 kg / 11lbs (pounds)
Battery Recommendations: 2x2s or 2x3s Lipo (hard or soft-case) within dimensions 180 x 55 x 70mm or 7.08 x 2.16 x 2.76 inches
SCOPE OF DELIVERY

1/7 ARRMA® FELONY Resto Mod Street Bash 6S BLX 4WD RTR
Spektrum® 150A Smart ESC (installed)
Spektrum® 4074 2050Kv Brushless Motor (installed)
ARRMA® ADS-15M Waterproof Servo (installed)
Spektrum® SR6110AT AVC Receiver (installed)
Spektrum® DX3 DSMR® Radio
Product Manual

NEEDED TO COMPLETE

2x 2S or 3S LiPo batteries
Compatible charger
Safe LiPo charging bag
4x AA transmitter batteries
DETAILS
---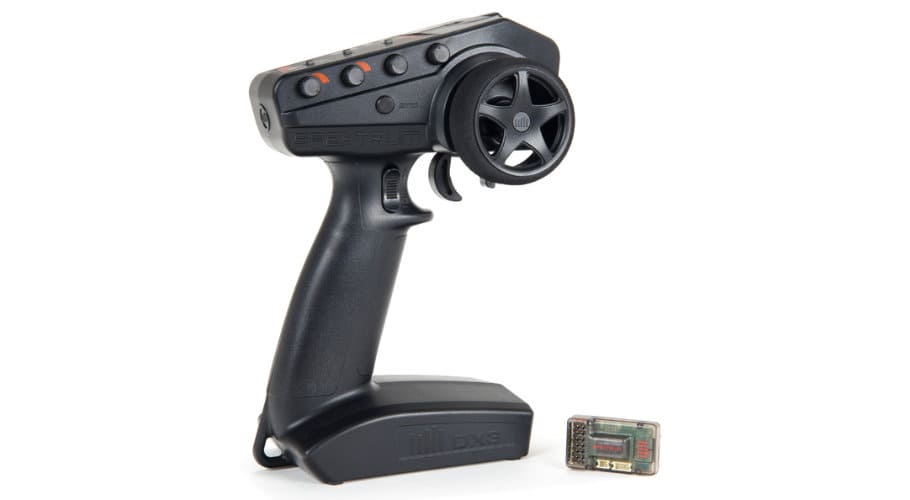 ARRMA has equipped the ready-to-run vehicle with the 3-channel Spektrum DX3 radio and an SR6110AT receiver featuring AVC (Active Vehicle Control) technology for high-speed stability. A convenient voltage level indicator is built into the transmitter which lets you easily track on-board Smart battery power.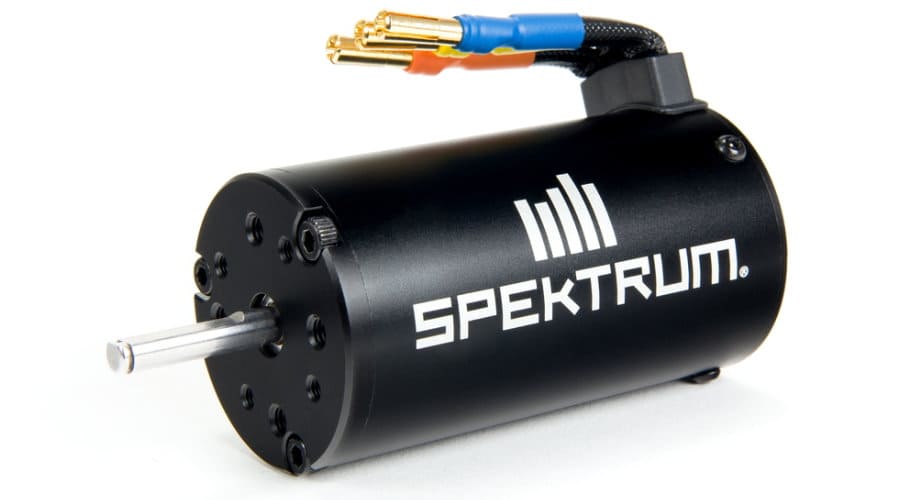 The Spektrum Firma 4074 2050kV brushless motor provides speed and torque and is perfectly balanced for use with the Spektrum Firma 150 ESC unit.
A beautifully etched black aluminum motor can provides a premium look, whilst a four-pole internal configuration keeps the power supply smooth and consistent.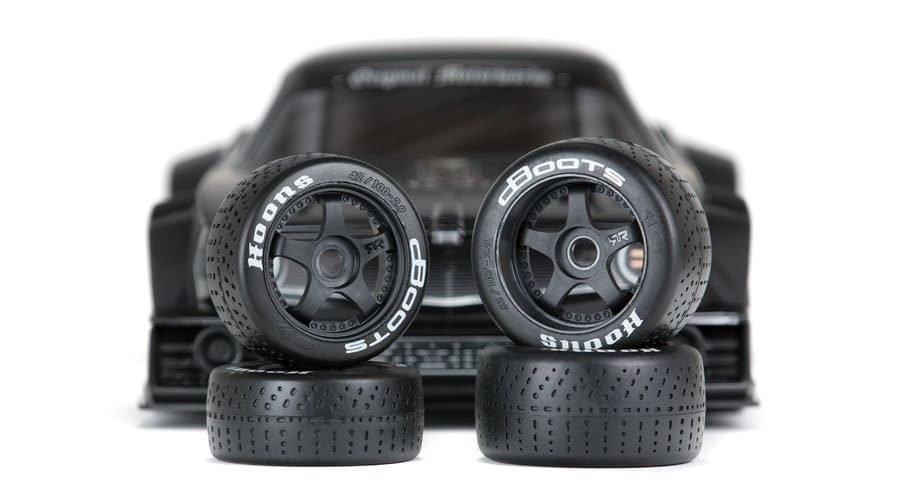 dBoots Hoons All-Road tires are firmly planted for maximum traction. These tires are belted to prevent ballooning at high speeds and mounted on 5-spoke wheels with extra-durable hubs.
The FELONY 6S BLX model features wider, bigger diameter rear tires that enhance the Resto-Mod muscle car look.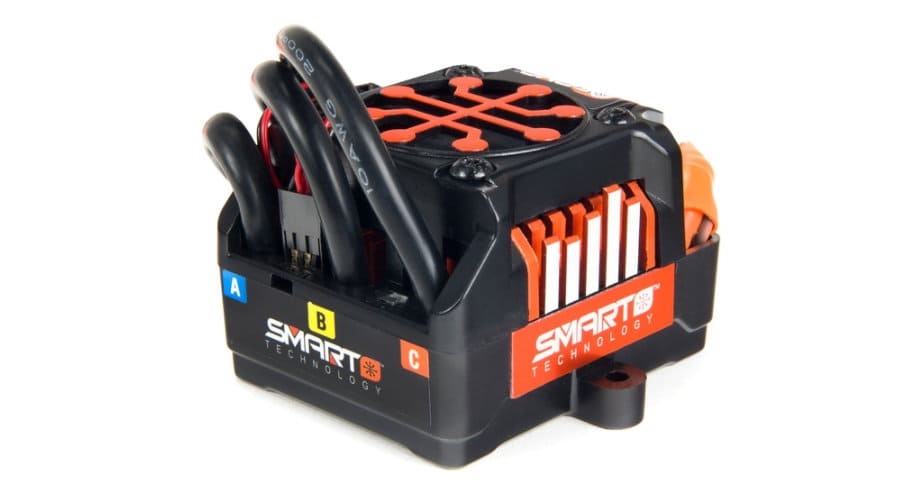 The included Spektrum Firma 150 waterproof ESC provides consistent power control and is 6S LiPo ready.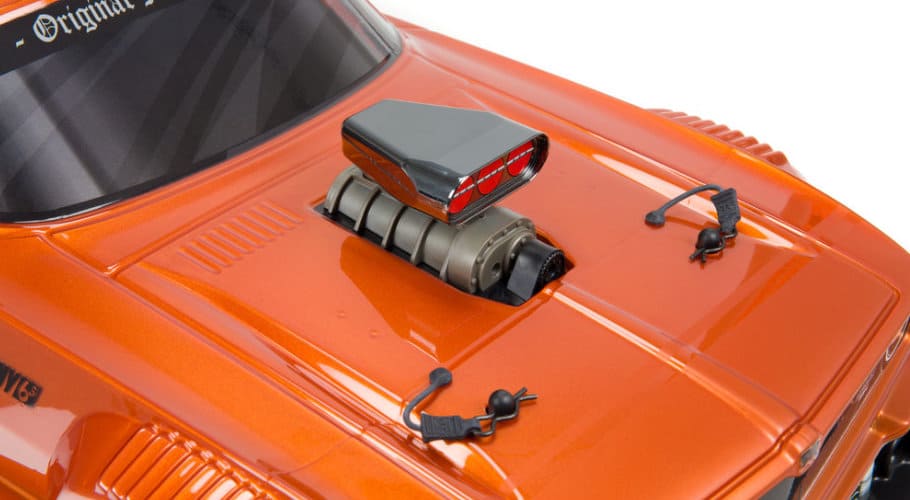 The body accessories attach to the body with screw, forming a positive connection that stays put when the action gets wild.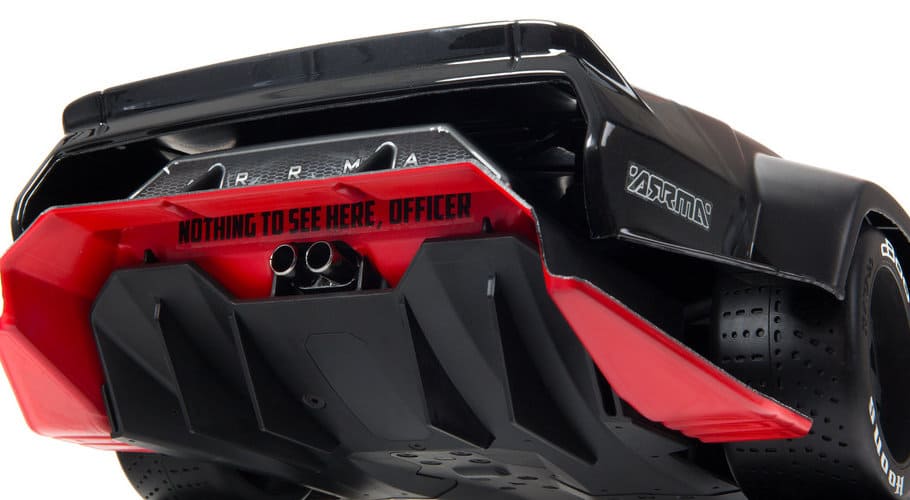 To aid high-speed stability, a rear diffuser increases downforce and grip, enabling you to corner faster and with confidence.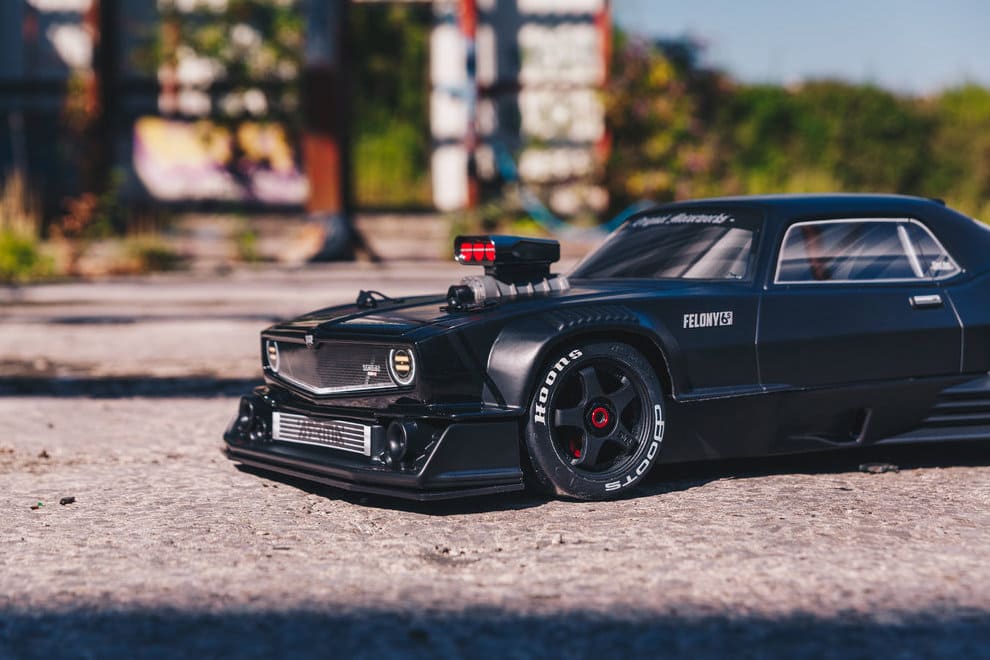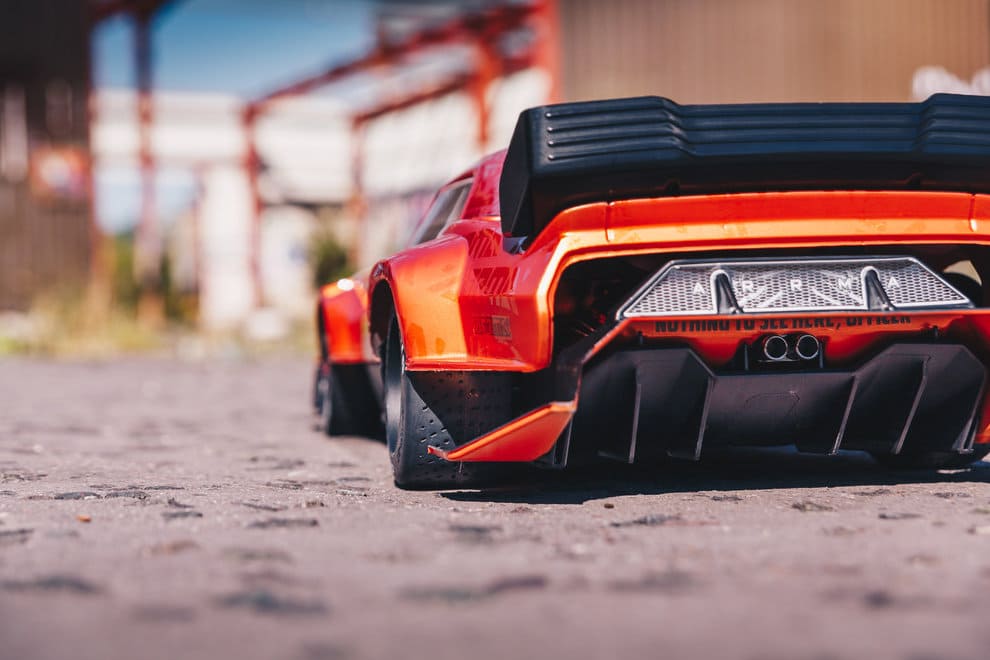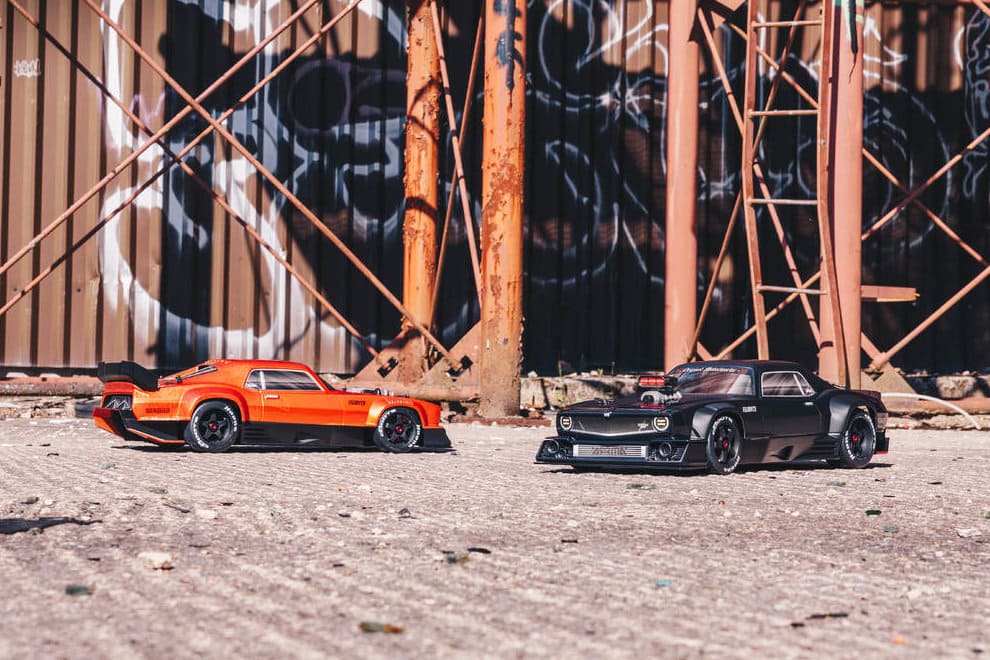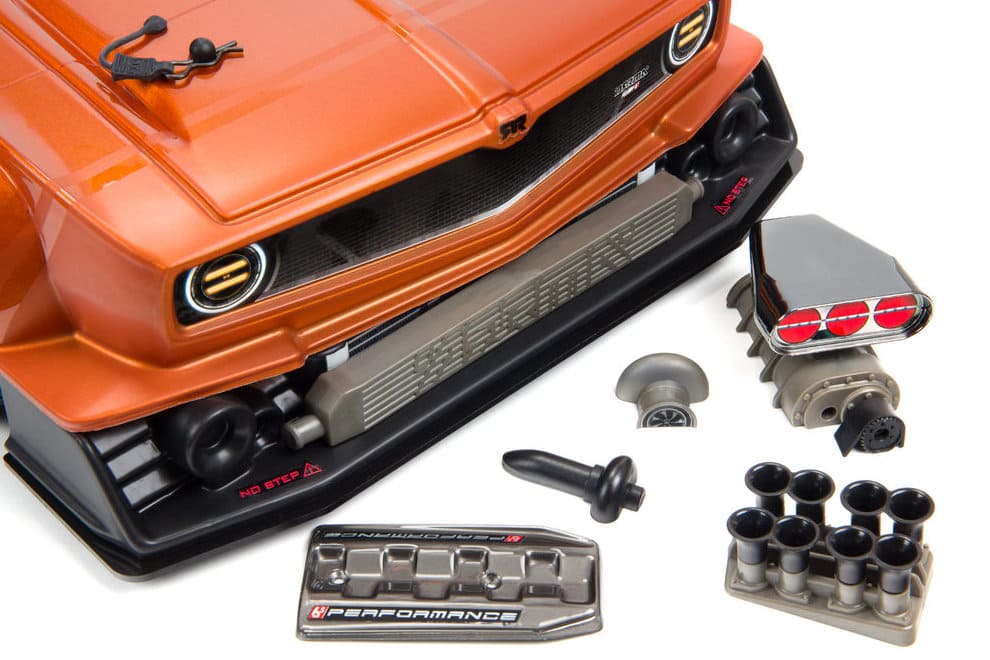 ---
| | |
| --- | --- |
| Shipping weight: | 10,10 Kg |
You may find this also interesting:
Customers have also bought the following items