Tamiya 58675 Mercedes-Benz G-Klasse G500 - CC-02 - Kit 1:10
The Mercedes-Benz G Class' heavy duty chassis and distinctive body design have long made it a favorite with consumers, and in 2018 it was endowed with new models including the G 500, powered by a 4-liter V8 twin turbo engine. This R/C model assembly kit recreates the G 500. Length: 455mm, width: 196mm, height: 207mm. The boxy form is recreated accurately in polycarbonate, with separate molded parts for front grille, side mirrors and spare tire cover. The CC-02 provides a great base for the model, at home on a range of off-road surfaces and even rocky terrain.
CC-02 Chassis - Off Road, Evolved
Designed for a wide range of off-road scenes including rocky terrain, the CC-02 chassis' ladder frame is inspired by full-size vehicles and is the base for its superior durability. A 4WD setup employs the motor longitudinally behind the front axle with separated gearbox and transfer case, and propeller shafts transmitting power to the differential gears front and rear. Four-link rigid suspension is employed front and rear, with CVA oil dampers for all-encompassing control, even on tricky rock sections. This model comes with matte plated seven-spoke wheels and grippy block pattern tires.
FEATURES

Length: 455mm
Width: 196mm
Height: 207mm
Wheelbase: 267mm
Tread: 160mm (Front), 163mm (Rear)
Tire Width/Diameter: 33/90mm (Front & Rear)
Ladder Frame
Longitudinal Motor, Shaft-Driven 4WD
3-Bevel Differential Gears
4-Link Rigid Suspension (Front & Rear)
Gear Ratio = 17.33:1 (using kit-standard 16T pinion)
Type 540 Motor
Eleronic Speed Controller (ESC) is sold separately
INCLUDED

2-channel R/C system w/ESC
R6/AA/UM3 batteries for transmitter
Battery pack & charger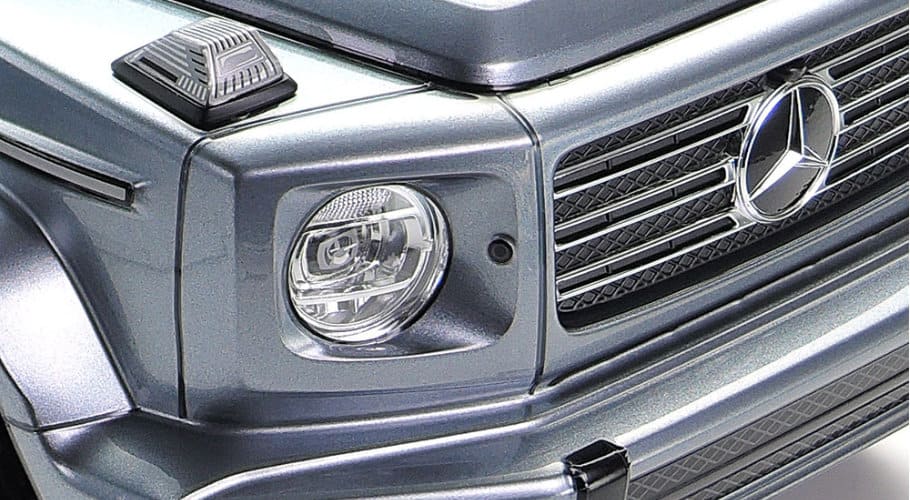 Metal-plated components are used in the depiction of the front grille and light cases, endowing the model with a further touch of realism.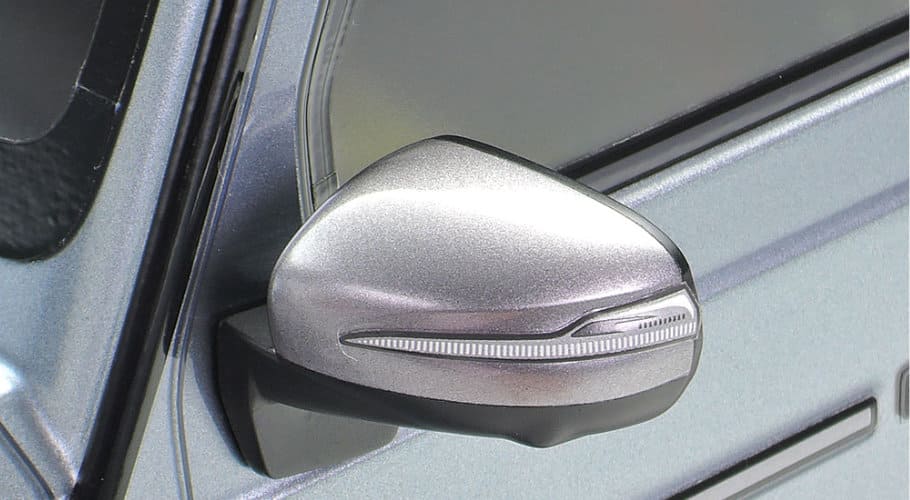 Separately molded side mirror parts accurately recreate their full size counterparts and are finished using paint and stickers.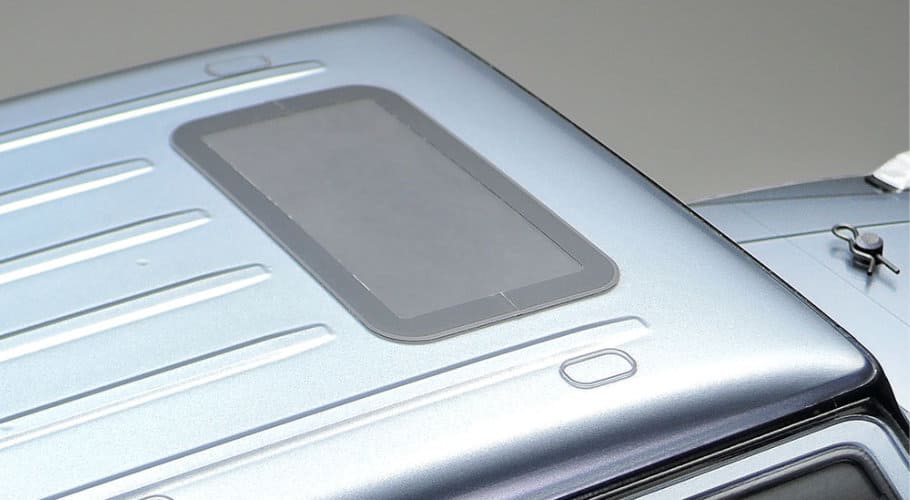 The roof section of the body has a depiction of the sunroof, and masking stickers are included to cover it and other windows when painting.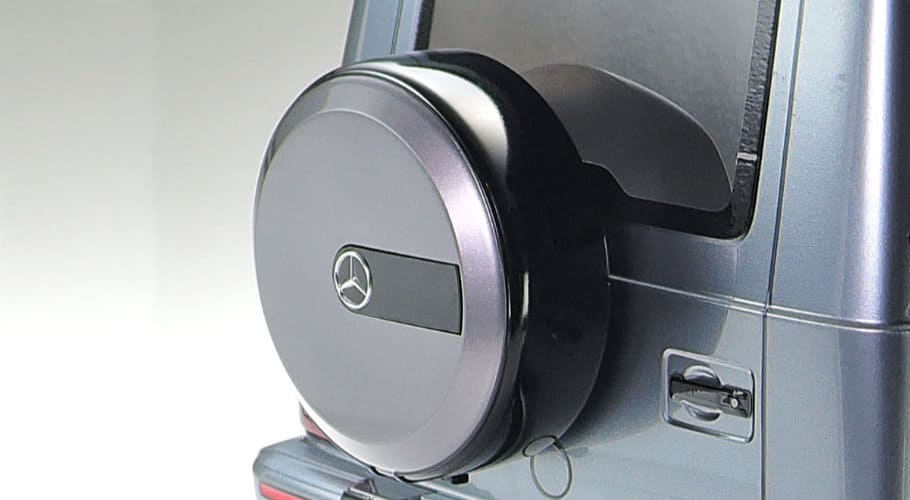 Separately molded in tough polycarbonate-ABS plastic, the spare tire cover features a plated emblem for a highly authentic finish.
Customers have also bought the following items