SC-1251MG Servo BLACK EDITION
With the SC-1251MG Savöx provides us with a low profile digital servo, which has a bell-type armature motor, metal gearbox and two ball bearings. Thanks to the low installation height, the servo is especially suitable for model cars and model airplanes.
The servo is also available in black.
TECHNISCHE DATEN

Klassifizierung: Standard (niedrige Bauhöhe)
Abmessungen ca.: 40,8 x 20,2 x 25,4 mm
Gewicht ca.: 44,5 Gramm
Betriebsspannung: 4,8 bis 6,0 Volt
Stellzeit für 60 Grad bei 4,8 / 6,0 V ca.: 0,10 sek. / 0,09 sek.
Stellkraft bei 4,8 / 6,0 V ca.: 70 Ncm / 90 Ncm
Stellkraft: 7 kg / 9 kg
Mittenimpuls ca.: 1500 µs
Impulsfolge max.: 250 Hz
Anzahl Kugellager: 2
Servomotor: Glockenankermotor
Servogetriebe: Metallgetriebe
Servogehäuse: Teilweise Alu
Anschluss kompatibel zu: Futaba
LIEFERUMFANG

Savöx SC-1251MG Servo
Servohebel
Befestigungsmaterial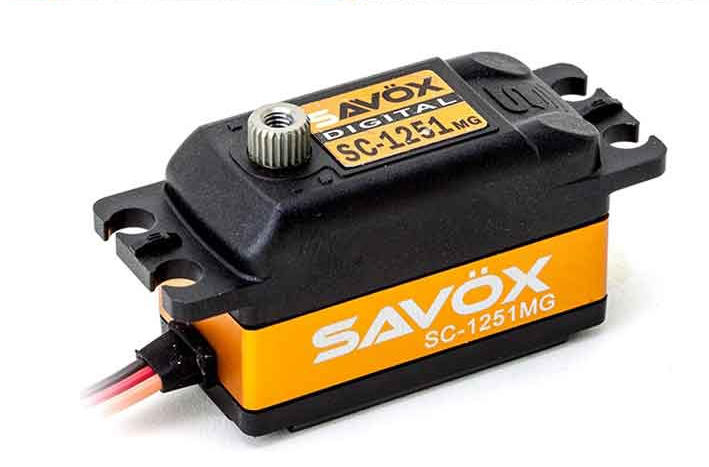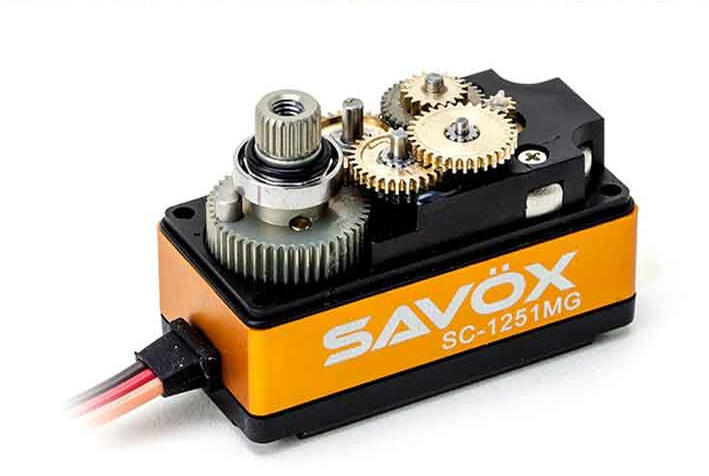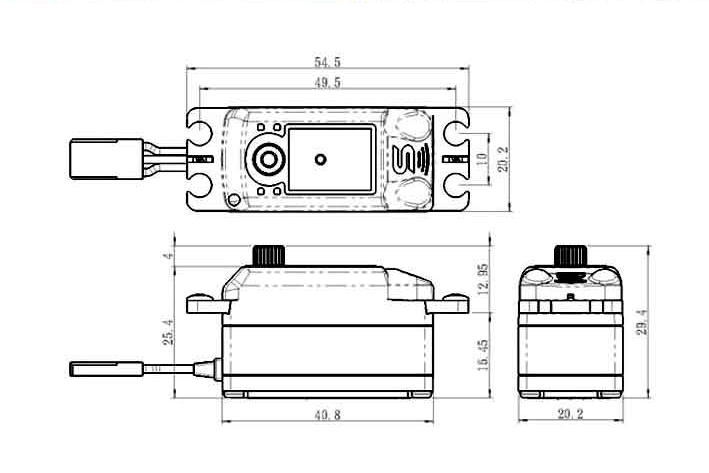 ---
Customers have also bought the following items