Der Axial® SCX10 III Jeep® JL Wrangler 4WD im Maßstab 1:10 stürmt mit Vollgas Richtung Offroad-Action Olymp. Der SCX10 III überzeugt durch fantastische Details, wie einem 540er Frontmotor, der von einer 540er Motorattrappe abgedeckt wird. Zudem verfügt er über ein realistisches Getriebegehäuse und Verteilergetriebe, wie man des von den großen 1:1 Fahrzeugen kennt. Selbstverständlich sind nach wir vor auch alle Schlüsselkomponenten enthalten, die den SCX10 so erfolgreich gemacht haben.
Das Getriebe des neuen SCX10 III Bausatzes kann auf verschiedene Weise gebaut werden. Wenn Sie eine 3-Kanal Fernsteuerung, wie die Spektrum DX3 verwenden, können Sie es mit einer DIG-Funktion für den dritten Kanal ausstatten, mit der Sie die Hinterachse vom Sender aus sperren können. Damit erreicht man dann einen sehr kleinen Wendekreis. Eine weitere 3-Kanal-Option besteht darin, das Fahrzeug mit einem Zweiganggetriebe einzurichten, um zwischen hohen und niedrigen Geschwindigkeiten zu wählen. Um gleichzeitig auf das Zweiganggetriebe und die DIG-Funktion zugreifen zu können, bauen Sie einfach ein weiteres Servo ein, und verwenden Sie eine Fernsteuerung mit mindestens vier Kanälen (wie z.B. die 5-Kanal Anlage Spektrum DX5).
TECHNISCHE DATEN

Antriebsstrang: 4WD
Antriebsverhältnis:45.6:1
Aufhängung: Multi-link solid axle
Bodenabstand: 76.2 mm
Brakes: Integral, über elektronischen Fahrtregler
Breite: 234 mm
Buchsenmaterial: Metall
Chassis: Adjustable steel C-channel
Differentiale: Locked
Fahrzeugtyp: Scale 4WD Crawler
Getriebeuntersetzung: 32DP
Gewicht: 2.9 kg
Größe / Massstab: 1/10
Radmitnehmer: 12 mm Sechskant
Höhe: 241 mm
Karosserie: Clear polycarbonate Jeep Wrangler Unlimited with detailed interior
Kugellager: Complete set
TECHNISCHE DATEN

Länge: 485 mm
Max. Maße für Akku: 139 x 47 x 25 mm
Montagezeit ca.: 7-10 Std.
Radbreite: 25.5 mm
Raddurchmesser: 48.3 mm
Radstand: 312 mm
Felge: Kunststoff Spritzguss, 3-teilig Beadlock vom Typ 1.9 KMC Machete
Reifendurchmesser: 119 mm
Reifenmasse: R30
Reifenprofil: Nitto Trail Grappler M/T
Ritzel: 14Z
Spritzwassergeschützt: Ja
Stoßdämpfer: Oil-filled coil over spring
Stirnrad: 40Z
Spurweite: 226 mm
Vorfertigungsgrad: KIT (Bausatz)
LIEFERUMFANG

Axial® SCX10 III Jeep® JLU Wrangler 4WD-Kit mit klarer Karosserie
Bedienungsanleitung

BENÖTIGTES ZUBEHÖR

4-Kanal Fernsteuerung
4-Kanal Empfänger
Lenkservo
ESC (elektronischer Fahrtenregler)
Elektromotor
Micro Servo für DIG Feature
Micro Servo für 2-Gang Feature
Akku (Aufnahme für Standard und Shorty Akkupacks)
Akkuladegerät
AA Batterien für die Fernsteuerung
Farbe (für Polycarbonat)
Übersicht
Motorschutz durch eine Nachbildung eines V8-Motor, ein Getriebegehäuse und ein Abdeckung des Verteilergetriebes mit gleichzeitiger Aufwertung der Vorbildtreue
Das Chassis-Akkufach bietet Platz für Standard-LiPo- oder NiMH-Akkus in voller Größe. Auf den Seitenschienen ist Platz für kleine Akkupacks
Mit dem optionalem Getriebe-Setup mit DIG-Funktion kannst du die Hinterachse vom Sender aus, für Vorderradantrieb und einen engeren Wenderadius, sperren (Microservo erfoderlich)
2-Gang-Getriebe-Setup-Option für hohe und niedrige Übersetzungen verfügbar (Microservo erfolderlich)
Portalachsen erhöhen die Bodenfreiheit und reduzieren die Drehmomentverwindung
Mit dem einstellbaren Radstand kann jeder Fahrer die Größe seines Chassis auswählen
Innenkotflügel und Unterbodenseiten verbergen inneren Komponenten, die normalerweise von der Seite des Chassis aus sichtbar sind
Lizenzierte 3-teilige KMC Machete-Beadlock-Felgen sorgen für ein originalgetreues Aussehen und ermöglichen das Entfernen und Ersetzen von Reifen ohne Kleben
Offiziell lizenzierte Nitto Trail Grappler-Reifen in einer neuen größeren und breiteren Form erhöhen die Bodenfreiheit und den Grip
Zu den vollständig wiederaufbaubaren, ölgefüllten Stoßdämpfern gehören hart eloxierte Stoßdämpferkörper mit Gewinde, Schraubenfedern und eine Kappe im Emulsionsstil mit Schraube für einen einfacheren Wiederaufbau
Klare Jeep® Wrangler Unlimited-Karosserie mit detailliertem Innenraum
Der SCX10 III Jeep® JL Wrangler Bausatz verwendet Portalachsen, um höhere Bodenfreiheit zu gewährleisten. Sein Standard-Akkufach nimmt Standard-LiPo- oder NiMH-Packs in voller Größe auf. Auf den Seitenschienen ist auch Platz für Fahrer, die "kleine" Akkus, sogenannte Shorty Packs bevorzugen. Innenkotflügel und Bodenseiten verbergen interne Komponenten, die normalerweise von der Seite des Chassis aus sichtbar wären. Zur Vervollständigung des Chassis wird der Bausatz mit einer durchsichtigen viertürigen Jeep® Wrangler Unlimited-Karosserie geliefert, die nach Belieben fertig gestellt werden kann. Zu den maßstabsgetreuen Details gehören ein Überrollkäfig, Lüftungsöffnungen und Verkleidung der Motorhaube vorne, Scheibenwischer, Spiegel, Türgriffe und mehr sowie eine detaillierte Innenausstattung. Neue größere und breitere, offiziell lizenzierte Nitto Trail Grappler-Reifen auf dreiteiligen, lizensierten KMC Machete Beadlock-Rädern sorgen für mehr Maßstabstreue und bieten mehr Grip auf fast allen Untergründen.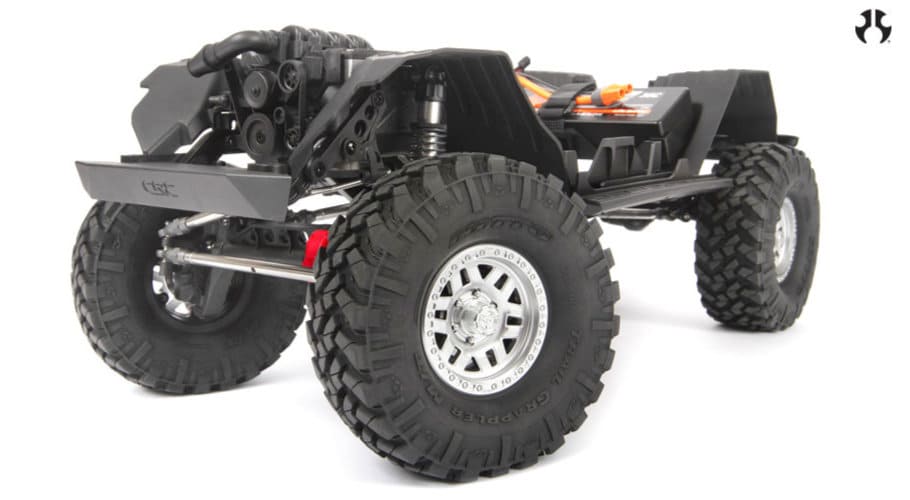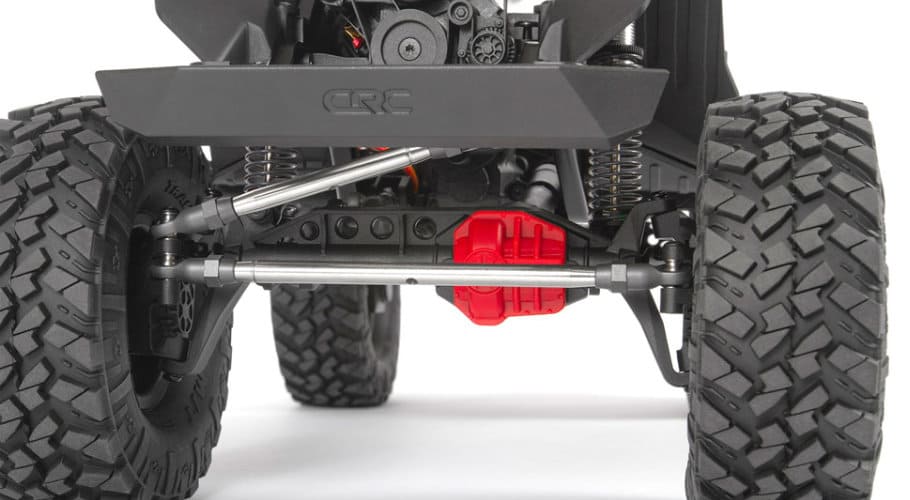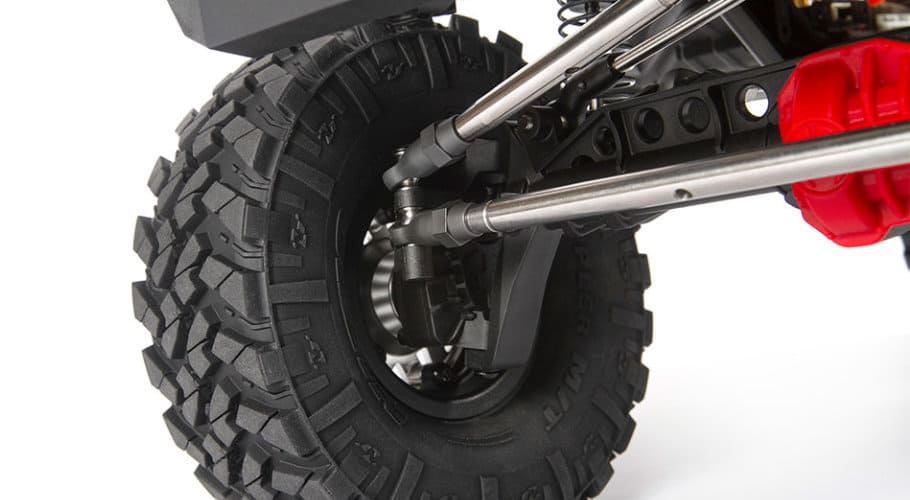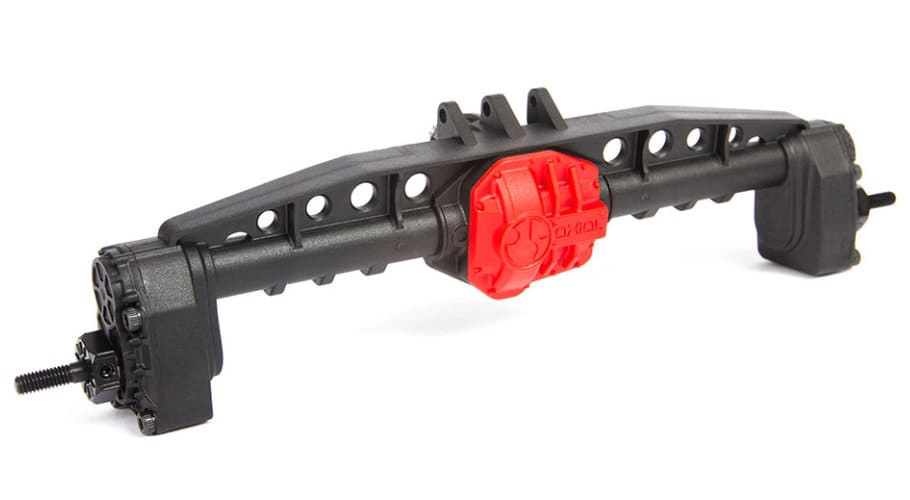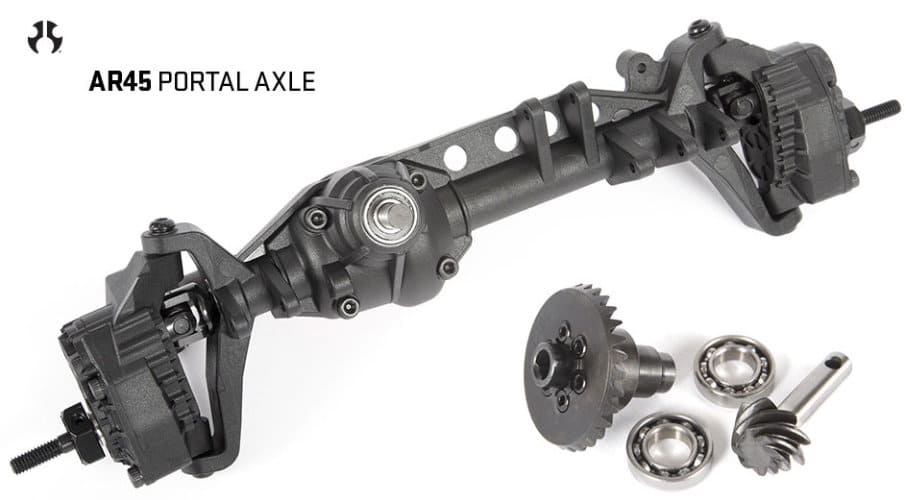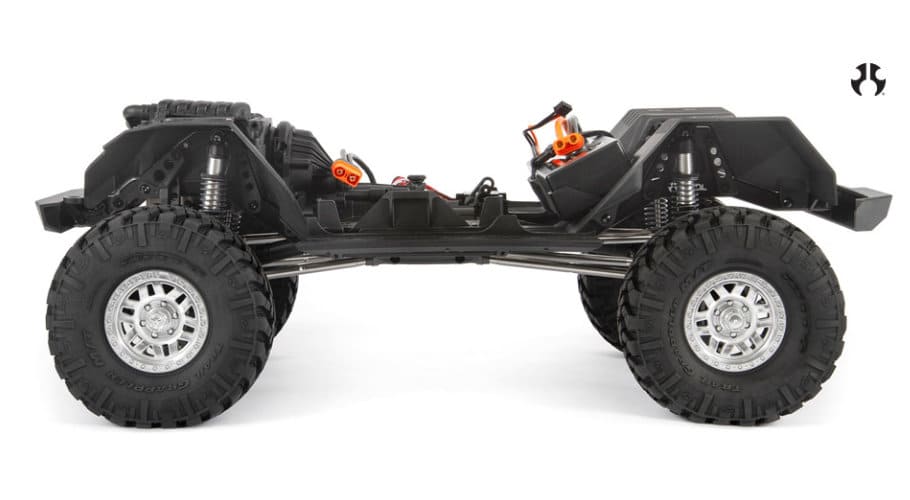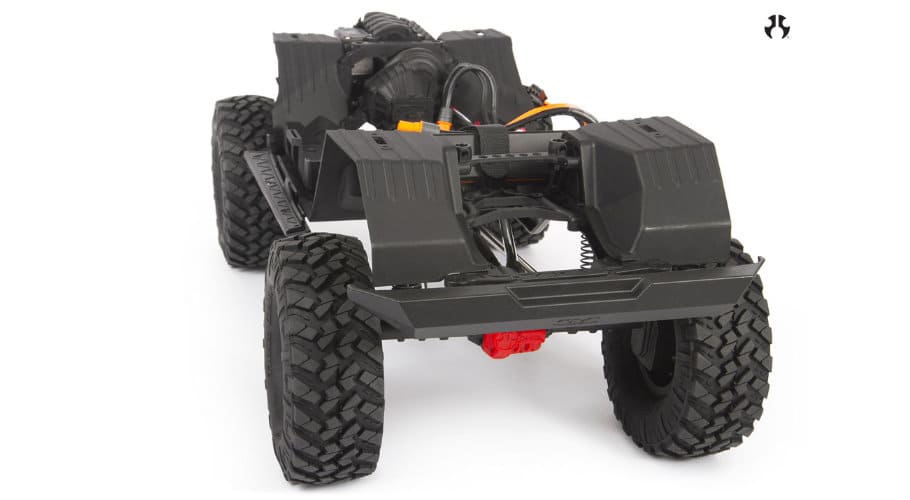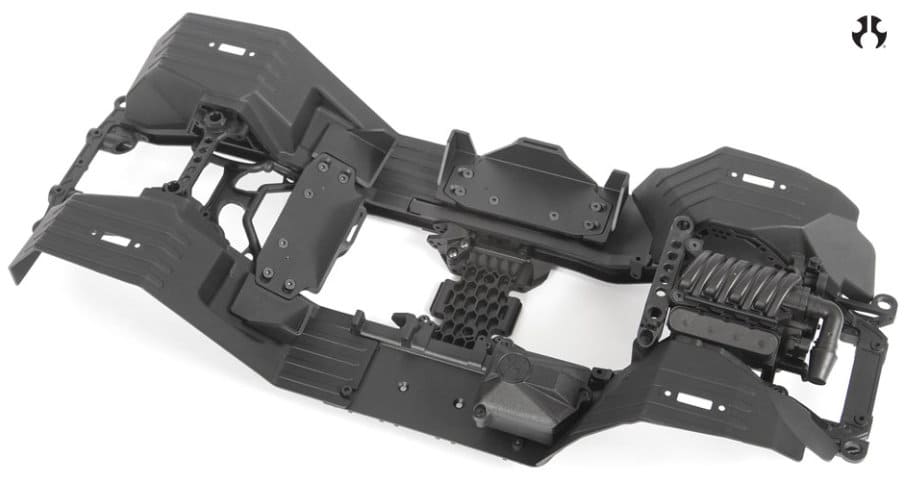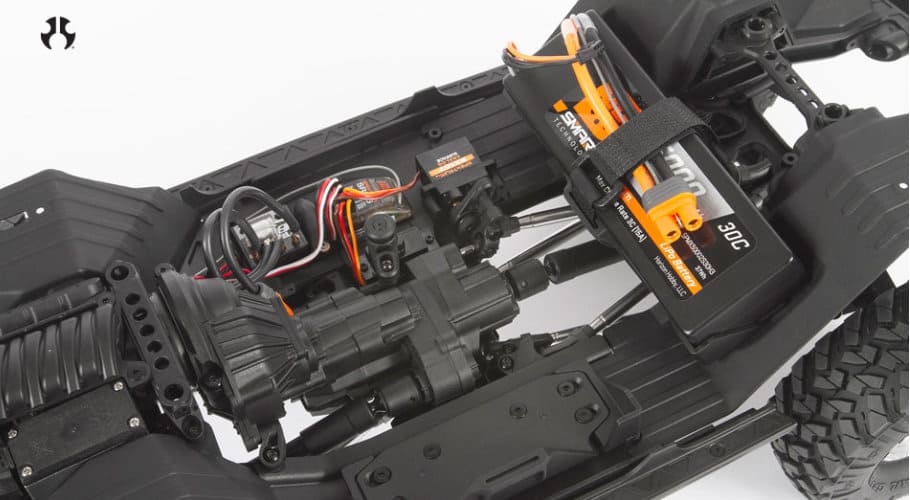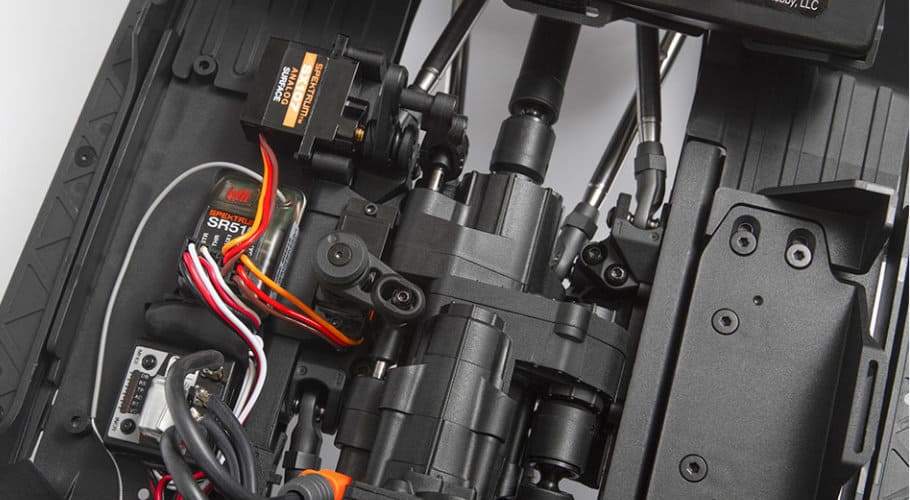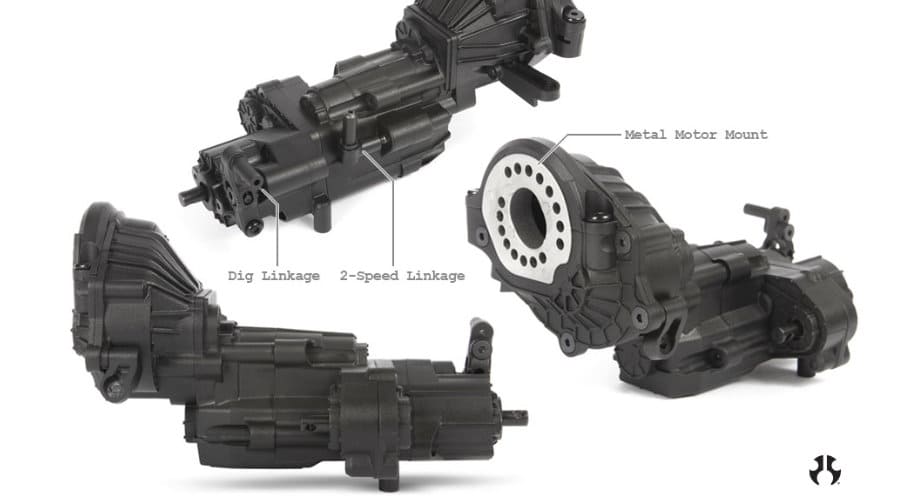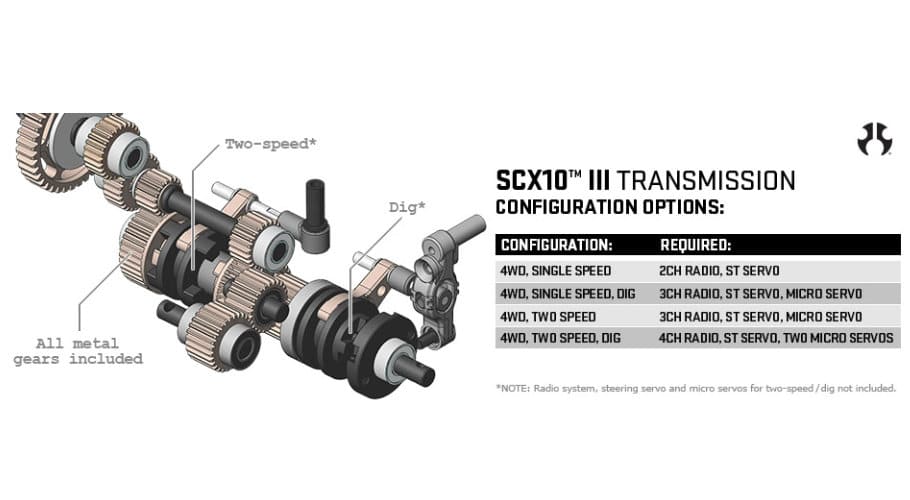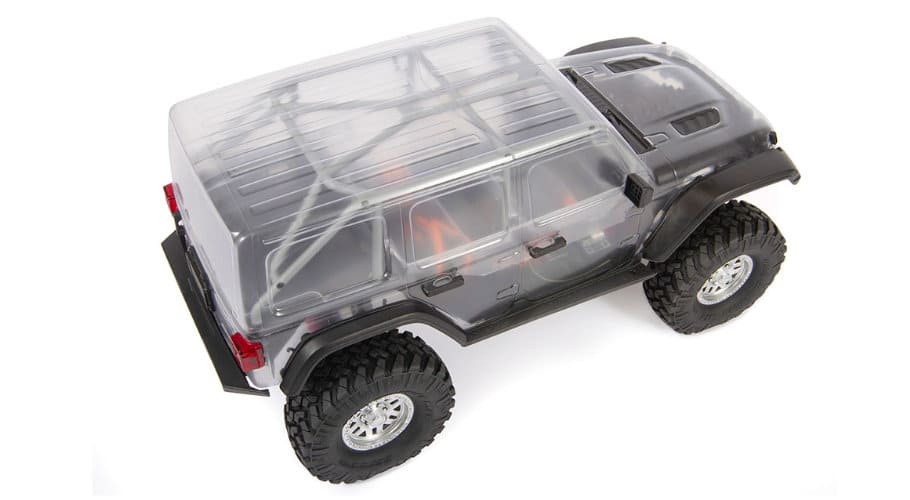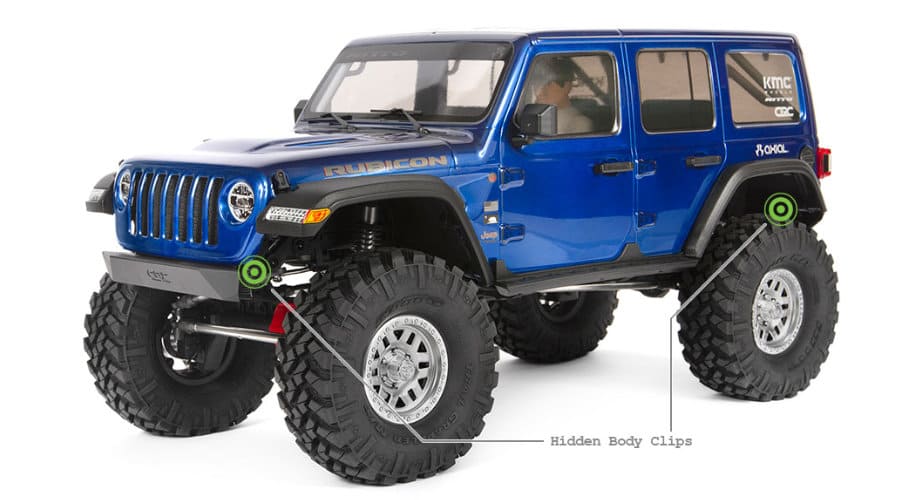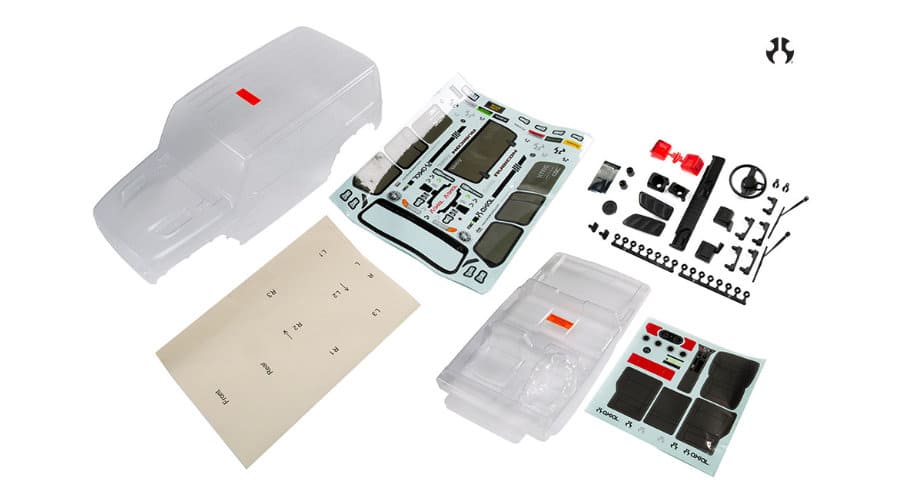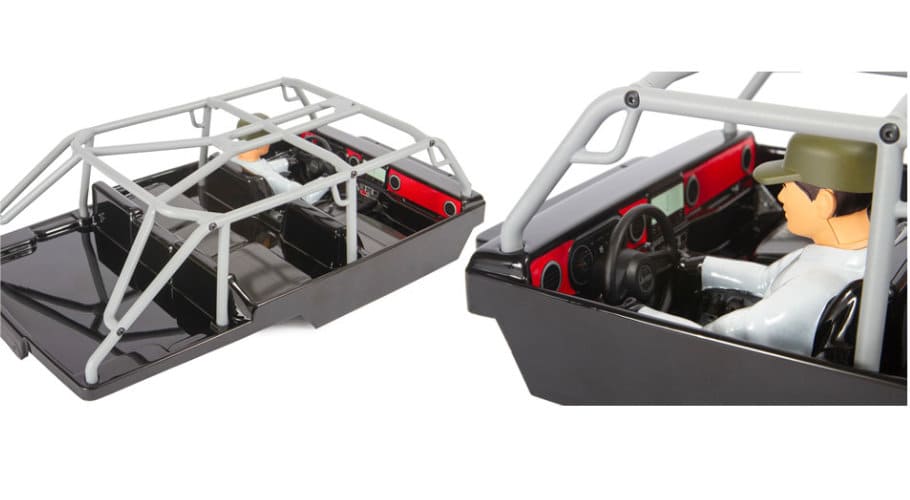 Impressionen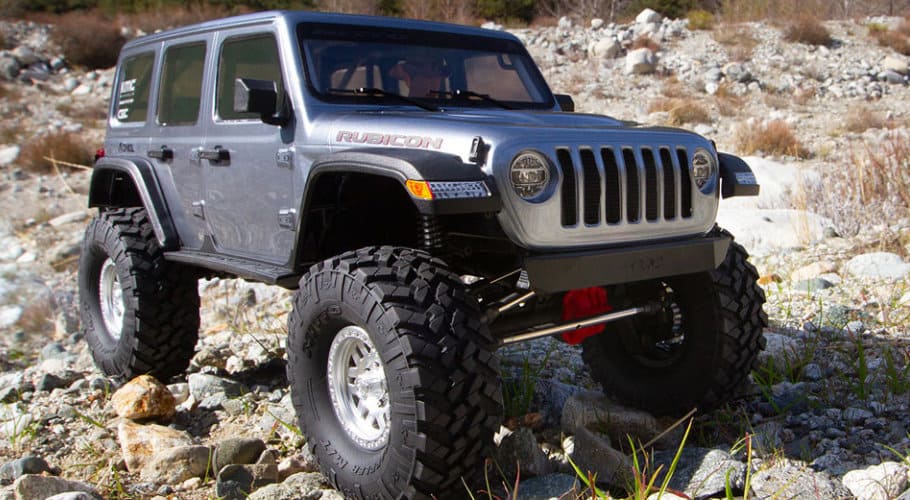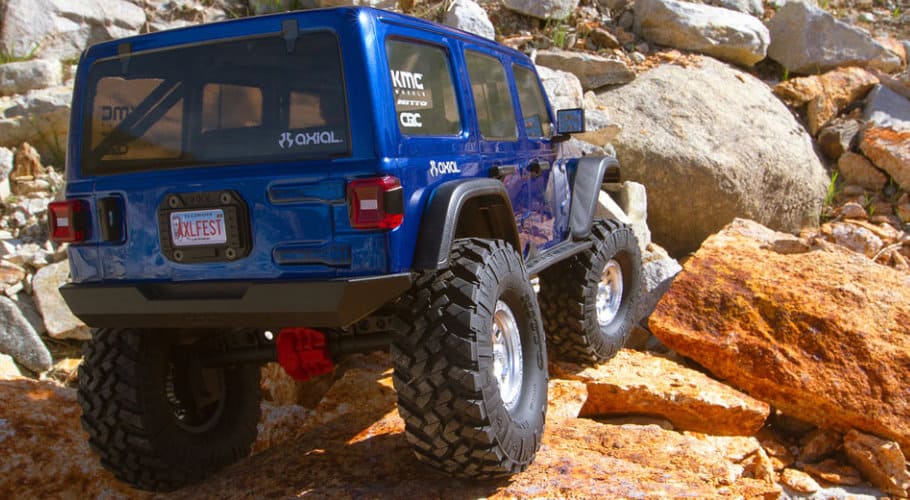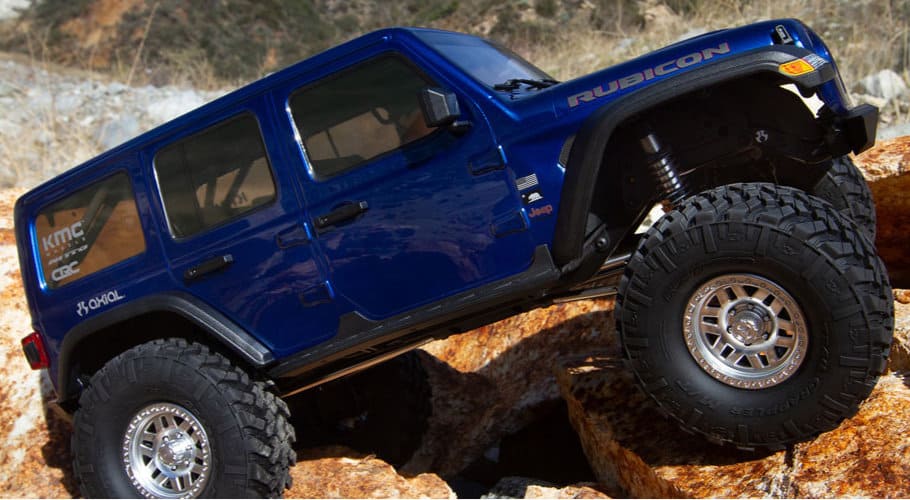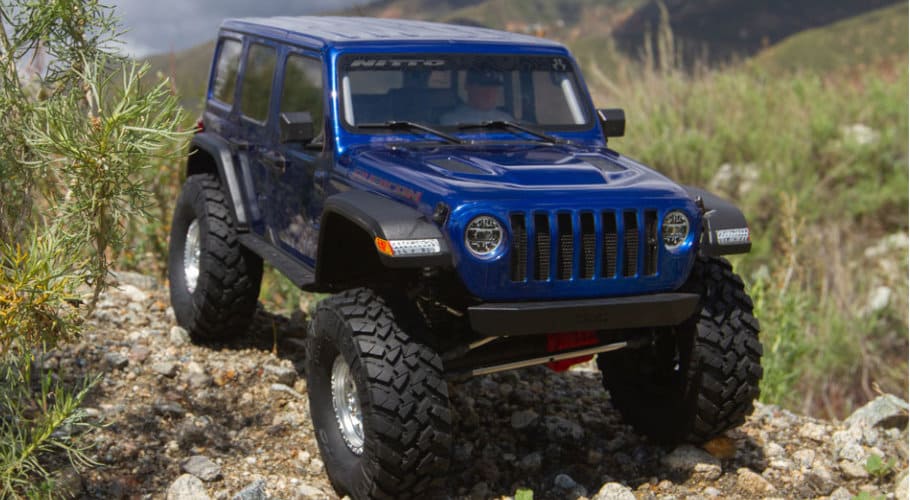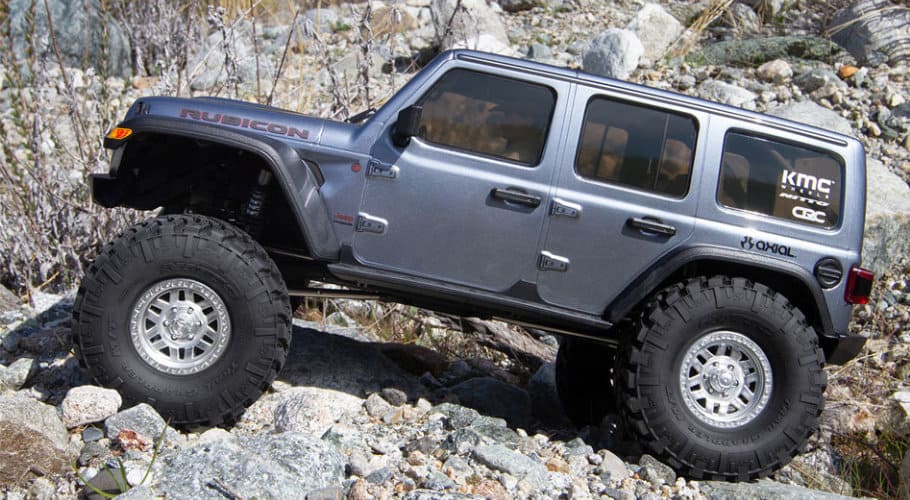 ---
CAUTION: Not suitable for children under 14 years. To be used under the direct supervision of an adult'.